Industrial-grade Internet of things wireless data transmission terminal
GPRS data transmission
Wide voltage power supply +8V~+28V DC
Data rate: 300~115200bps (115200bps default)
Three Serial Digital Interfaces: TTL/RS232/RS485
Support SMS remote query, restart, configuration parameters
USB port configuration, simple and convenient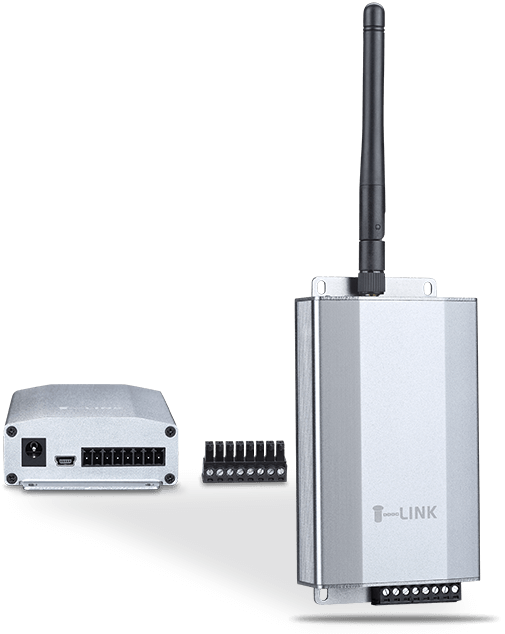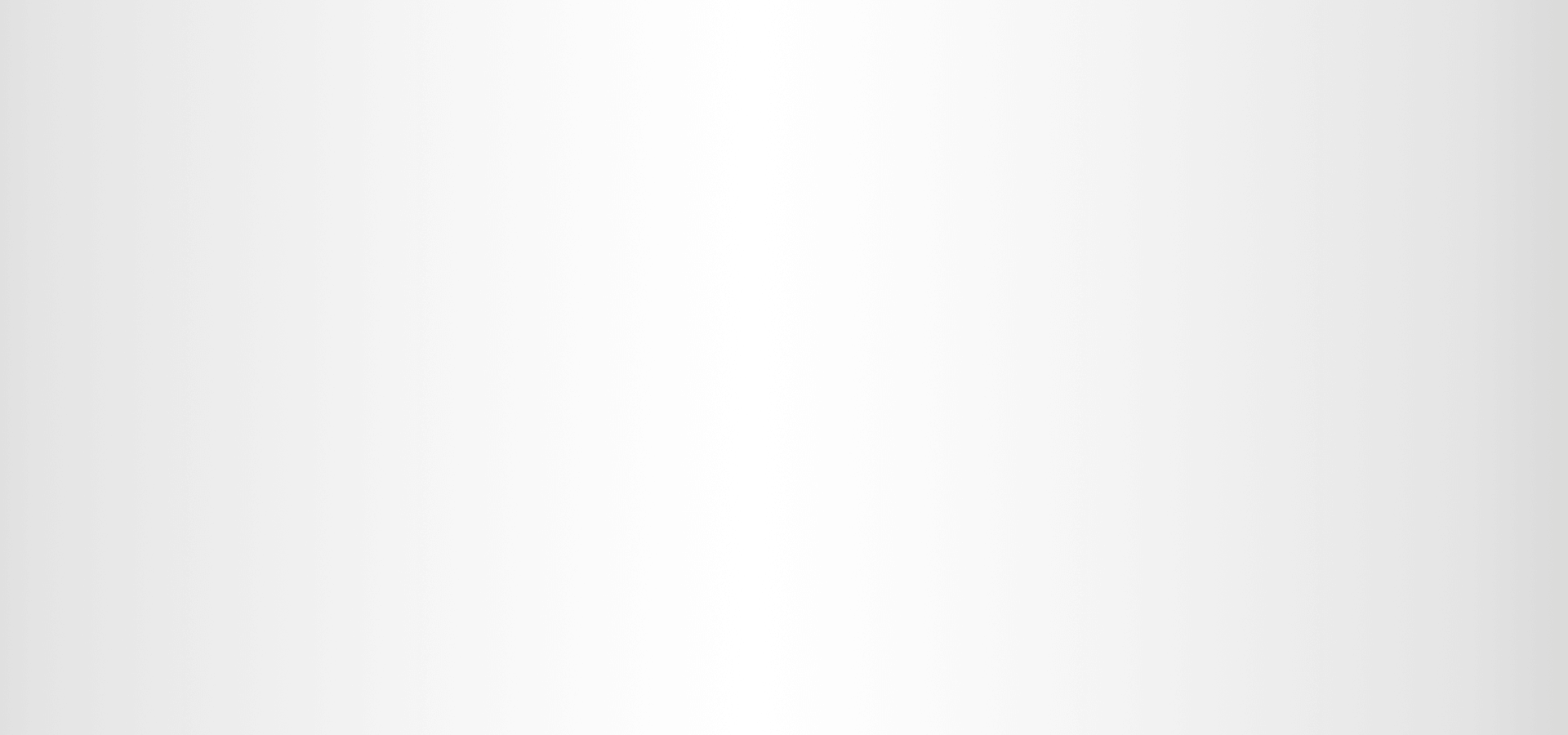 Easy configuration for remote connection

Transmitter/sensor
TTL/RS232/RS485
Configure the DTU
Download the configuration tool at www.toprie.com
WEB/PC side view
Connect www.tlink.io free cloud platform
Data logging and viewing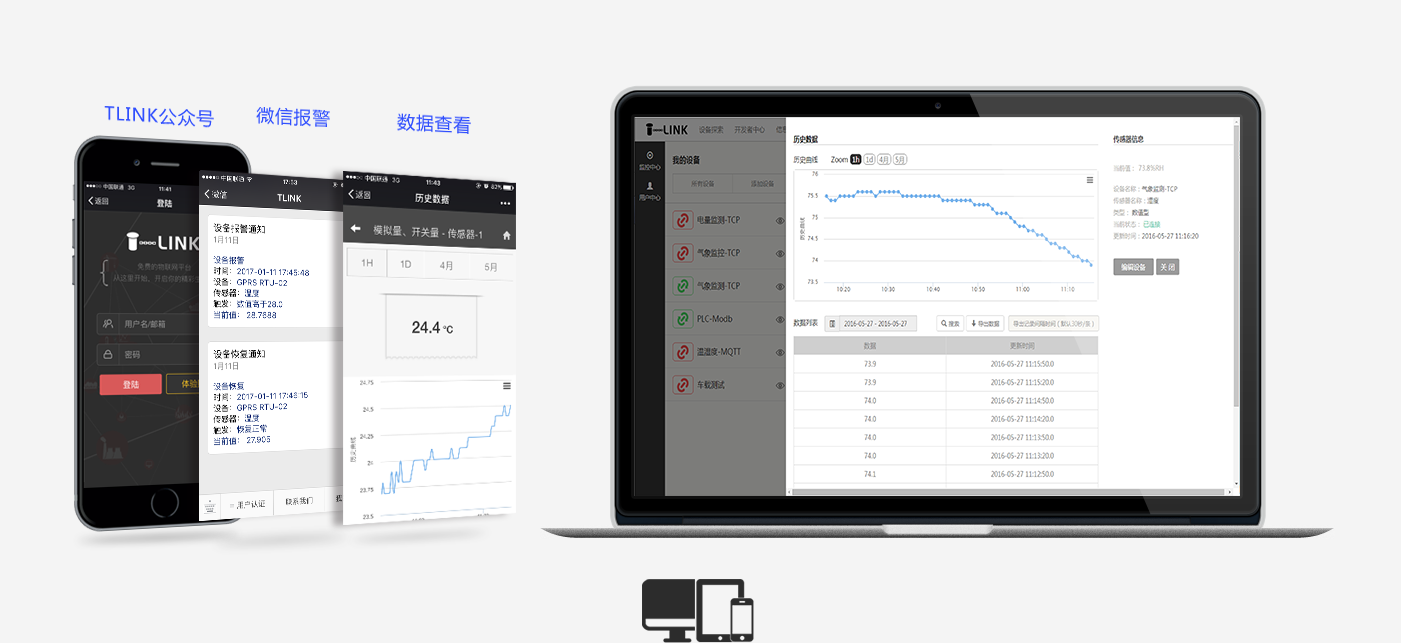 Based on Tlink free Internet of Things platform for remote management, multiple ways to synchronize online, data logging & analysis/history query/wechat & SMS alarm.
At the same time support PC, mobile APP / WeChat and other ways of data viewing management
Supports multiple connection protocols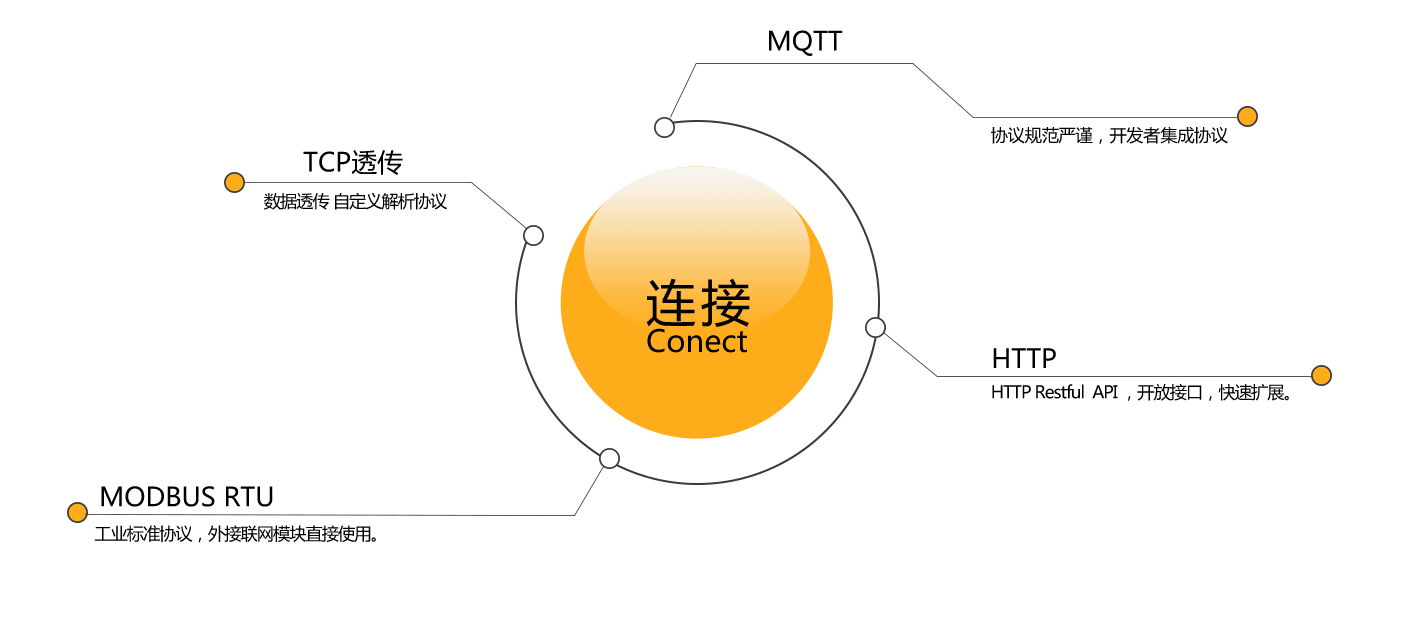 Built-in TCP/IP protocol stack, supporting TCP, MQTT protocol, and transparent transmission between device and server
Device description and port pin definition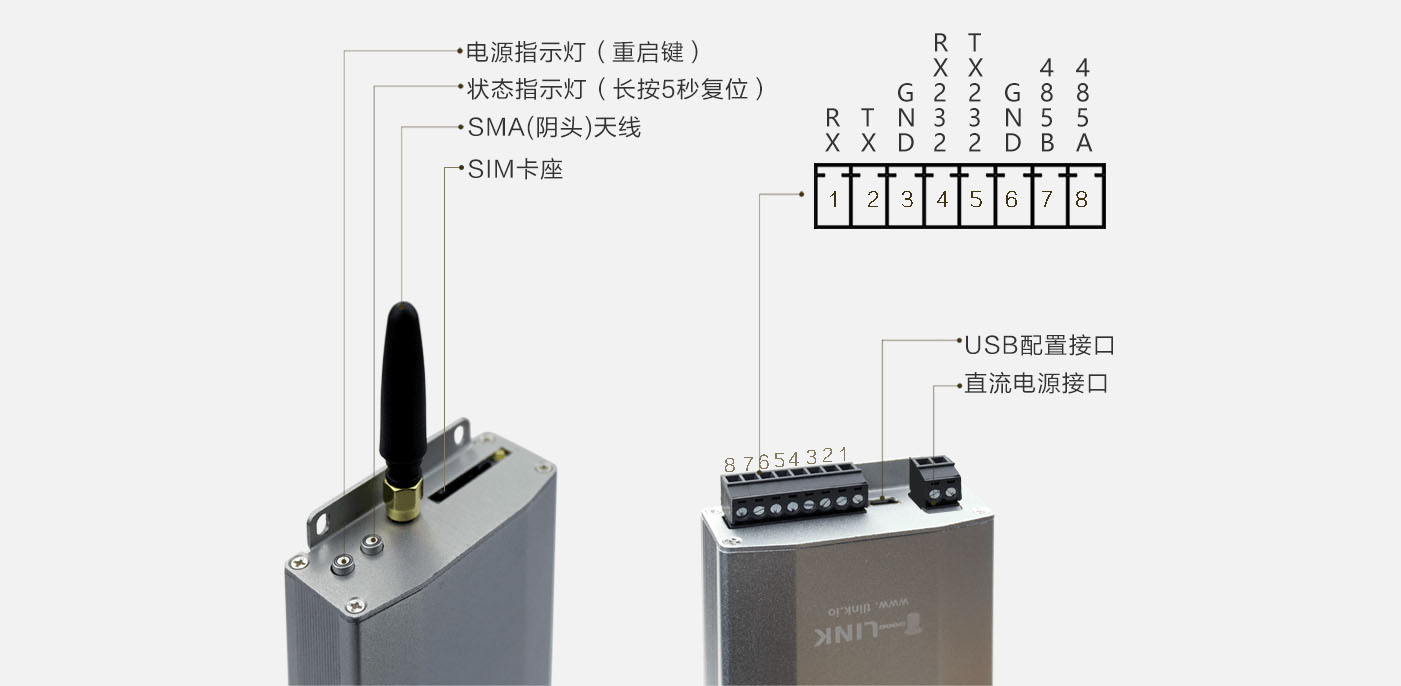 Parameters and features
Wide voltage input
Single power supply range +8V ~ +28V DC;
Data rate
300 to 115200bps (115200bps default)
data transmission
GPRS class 10; up to 85.6 kbps (downstream rate)
Power consumption
Average current during communication: 85mA @ +12V; average current during idle: 35mA @ +12V
Operating temperature
-20~70℃;
Working humidity
Less than 90%;
Working frequency
Quad-band 850/900/1800/1900MHZ;GPRS multi-slot class 10/8;GPRS mobile station class B;
–Class 4(2 W @900 MHz);–Class 1(1 W @1800 MHz)
Serial data interface
TTL/RS232/RS485
Features
Supports dynamic data center domain names and IP addresses
Support operator APN or VPDN private network
Provide TTL, RS232, RS485 three kinds of communication interface, users can choose the communication port according to the actual requirements
Embedded TCP/IP protocol stack, TCP/MQTT protocol support, transparent transmission between devices and servers
The maximum transmission data buffer for each communication link is 10K Bytes. Even if the network is blocked, the uploaded data can be cached.
The transparent transmission mode can replace the digital radio station. The original system does not need to be modified to minimize the investment in system updating.
Support remote SMS configuration parameter query, remote device restart, remote device parameter configuration
Free Internet of Things Cloud Platform Support www.tlink.io
Supports ALWAYS ONLINE mode and supports disconnected connections.
Application area