Imported high-precision high-quality sensor, high measurement accuracy. It can be used in medical, pharmaceutical, vaccine transportation storage, cold chain transportation industry such as food and medicine, fresh transportation storage, warehouse, cold storage, indoor and outdoor data collection and monitoring. Without wiring, it is light and easy to install.
WeChat scan code linking platform 24-hour remote monitoring
Complete cloud platform support Easy to install and maintain
Audible alarm Can connect printer
SMS alert Continuous R&D upgrade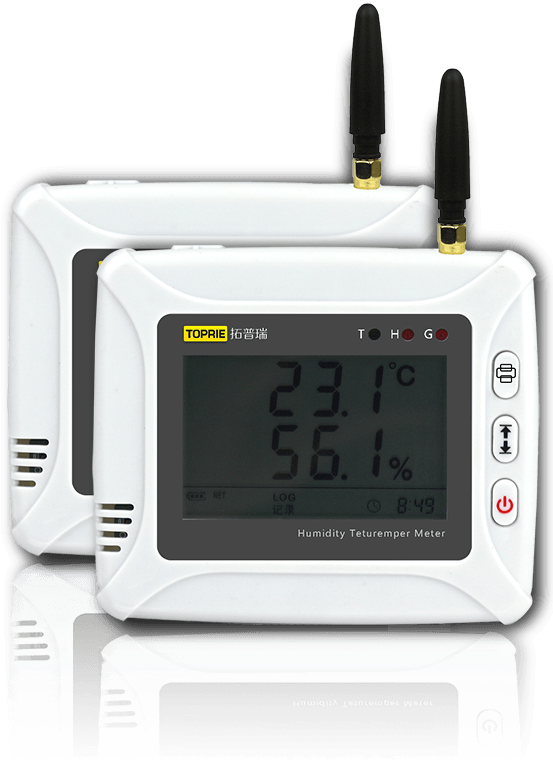 Strong IoT development capabilities
Supports WeChat scan code connection.
Support remote parameter configuration of WeChat public number (such as alarm critical/alarm SMS number setting & modification).
Supports 3 ways of 4 remote channels for remote monitoring (mobile APP/WeChat public number/WEB 3 ways, analog technology APP/TLINK public number/cold-chain monitoring public number/TLINK WEB platform 4 major channels)

Connect the device to the mobile network
WeChat users can monitor data on WeChat by scanning the QR code on their mobile phones.
Using the www.tlink.io platform for remote monitoring at the PC
Technical Parameters
category
Technical specifications
description
Input channel
Single channel temperature and humidity or dual channel temperature
/
Operating Voltage
DC9-24V/DC5V/DC4.2V
External DC power supply DC head power supply / USB interface power supply / internal polymer battery power supply
Working current
30mA
Sleep less than 1mA, less than 70mA when registering the network
measurement accuracy
Temperature ±0.5°C; Humidity ±2%
Temperature and humidity measurement accuracy
Measuring range
-20—100℃0—99%RH
Probe measurement range
communication method
GPRS2G(GPS)
Only support mobile and Unicom cards, positioning function is optional
Shell size
112*96*33mm
White ABS plastic housing
Data history
65536 group
The factory default starts recording and manually clears the history
Print data record
255 groups
Manually start recording mode for printing only
Protection level
IP31
Prevent watering
Total Weight
200g
With battery and other accessories
Operating mode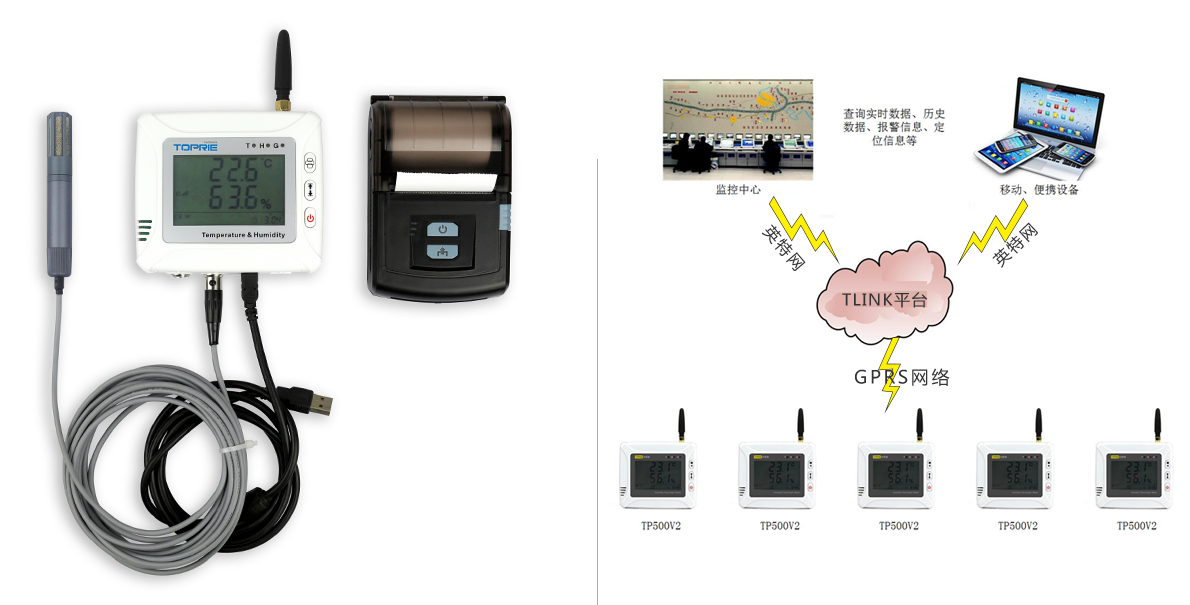 Independent unit work
The sensor + TP500V2.0 + printer constitutes a set of cold chain monitoring units. The probe can be single channel temperature and humidity or dual channel temperature. Support cloud platform connection, mobile APP/WeChat/WEB remote data monitoring.
Unit network work
Multiple TP500V2.0 hosts form a set of cold chain monitoring systems to monitor large environments/systems. Support cloud platform connection, mobile APP/WeChat/WEB remote data monitoring. Suitable for large-scale environments such as hospitals, cold storage, cold chain transportation, and libraries.
Hardware Interface & Key Description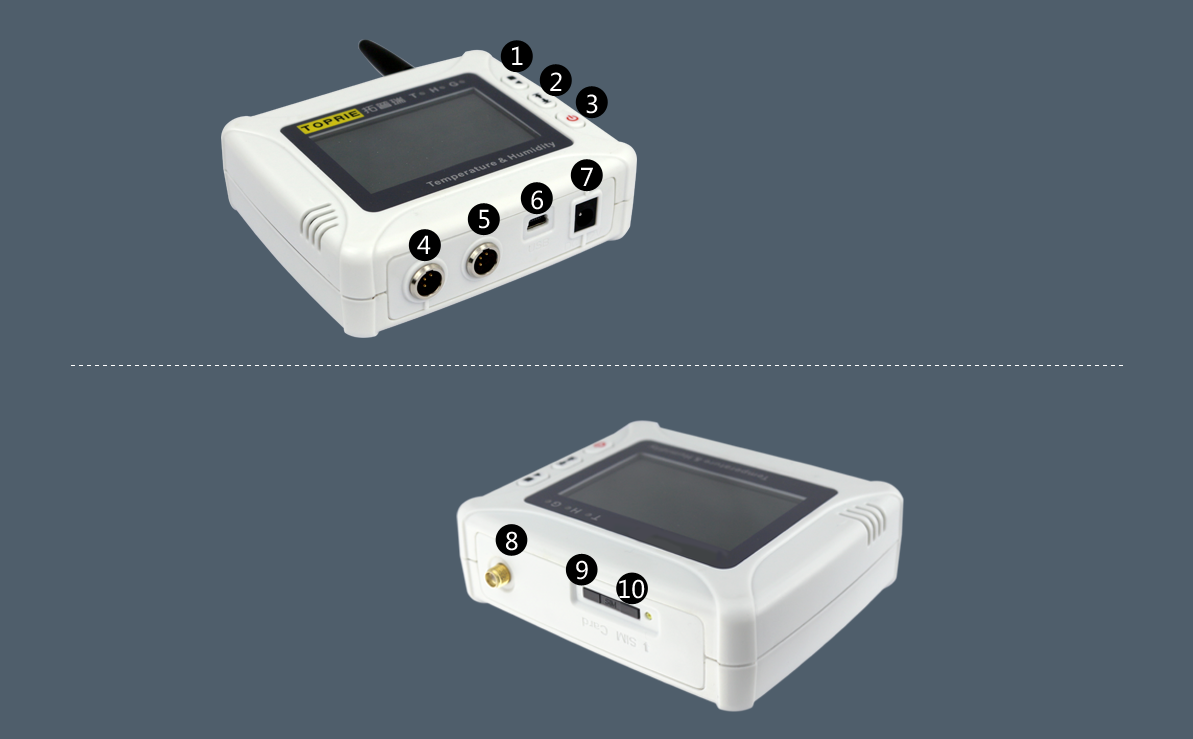 ①Record key/print
②Check button
③Power button
④Probe Aero Plugin 1
⑤Probe Aero Plugin 2
⑥Printer Interface & Configuration Port
⑦DC port

⑧GPRS antenna
⑨Card slot
⑩Card slot top button
Application area
Temperature and humidity testing, data abnormal warning, escort for the standard temperature and humidity industry. Storage and transportation of medical foods, fresh storage and transportation, disease control centers/hospitals, storage and transportation of fruits and vegetables, catering hotels, blood sperm banks, and storage and transportation of dairy products. Can be used to cover the temperature and humidity monitoring throughout the product life cycle, including: production, transportation, storage, distribution.