8-way isolated universal input
Acquisition module consists of plug and play data acquisition equipment
Just plug the module into your computer's USB port to get the data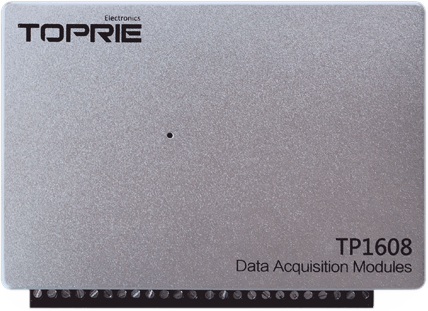 USB communication unified display, data acquisition, recording, control, analysis.
Universal data acquisition temperature, humidity, pressure, current, voltage, power, flow, level and so on.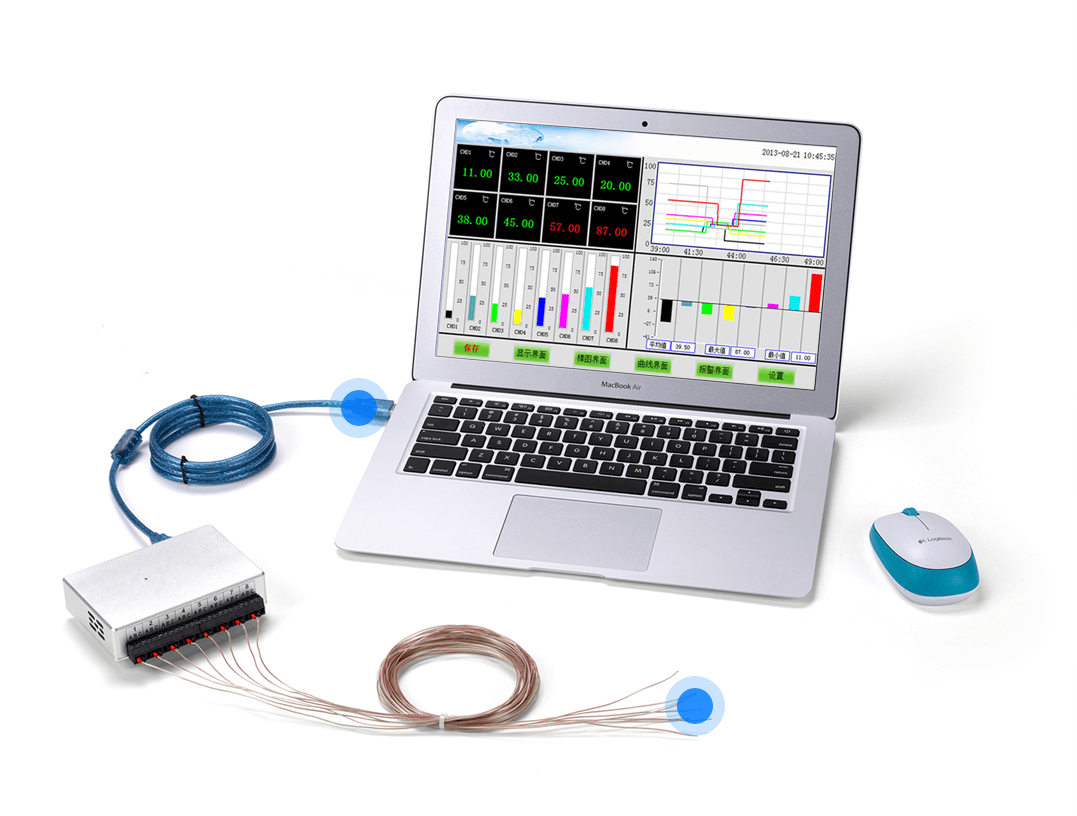 Technical Parameters
Effective resolution
16-bit
Channel independent configuration
8 way
input signal
Thermocouple K, E, R, B, N, T, E, J, S, WRE5-26, WRE3-25; Thermal resistance Pt100, Cu50 current 4-20mA, 0-10mA, 0-20mA; voltage 0-5V
measurement accuracy
±0.2%F.S
The sampling period
1-19999s autonomous setting
Isolated voltage
Maximum withstand voltage ± 400V
Full-scale drift
±25ppm/°C; 92dB (minimum CMR@50/60Hz)
Baud rate
1200,2400,4800,9600,38400,57600,115200bps
power supply
+5V/DC or 24V/DC
Power consumption
Less than 0.9W
Power protection
Reverse power protection
Body material
Oxidized aluminum alloy
Dimensions
110*75.5*25.6mm
Operating temperature
-10℃~+70℃
Working humidity
5~95% no condensation
Rail mounting dimensions
100mm (length) * 35mm (width) * 1mm (thickness)
Fashionable, compact, portable, widely used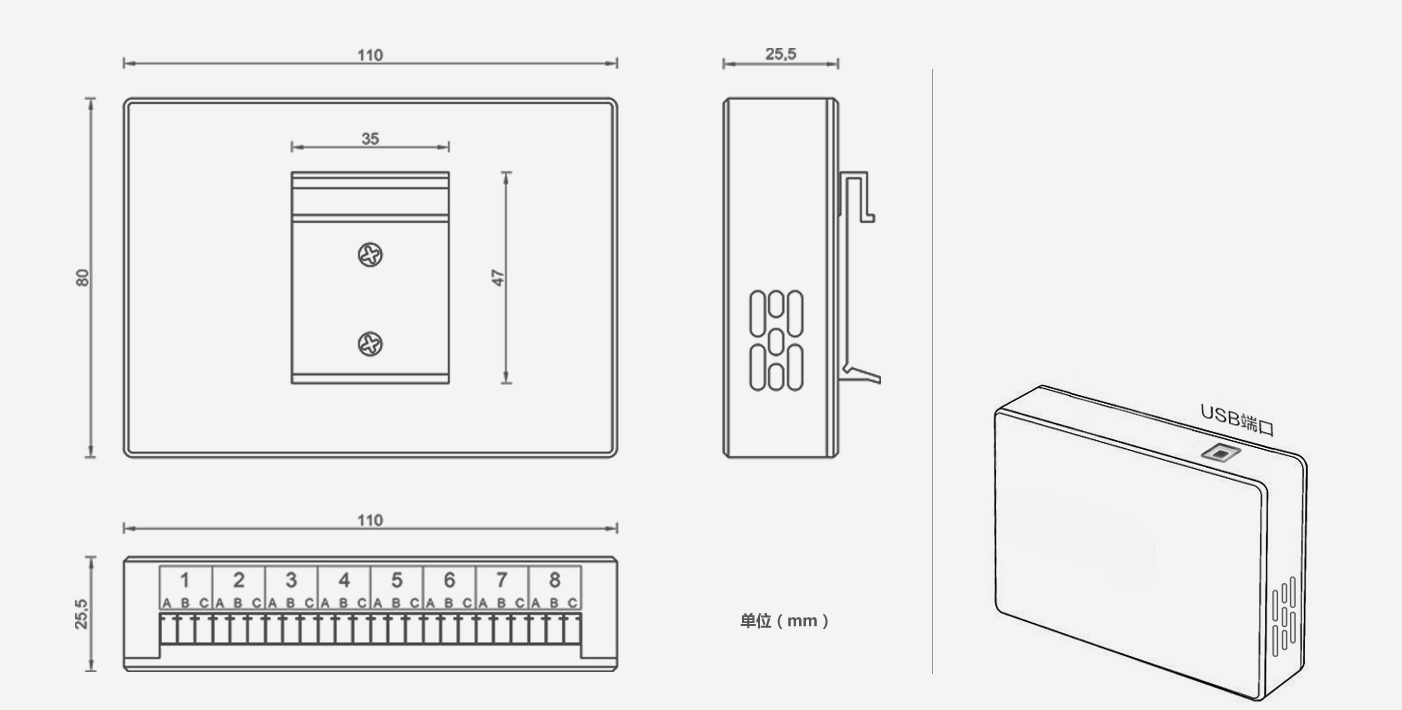 USB-1608 is a collection module that uses USB communication interface to communicate with computers. The 1608 is stylish and simple, compact and portable, and has a universal USB interface and is easy to use. Mainly used in metallurgy, petroleum, chemical, building materials, paper, food, pharmaceuticals, heat treatment and water treatment; a variety of functional tests (voltage, current, temperature, humidity, pressure, vibration, frequency, flow, liquid level) easily achieved Data collection, monitoring, recording, control, etc.
Wiring diagram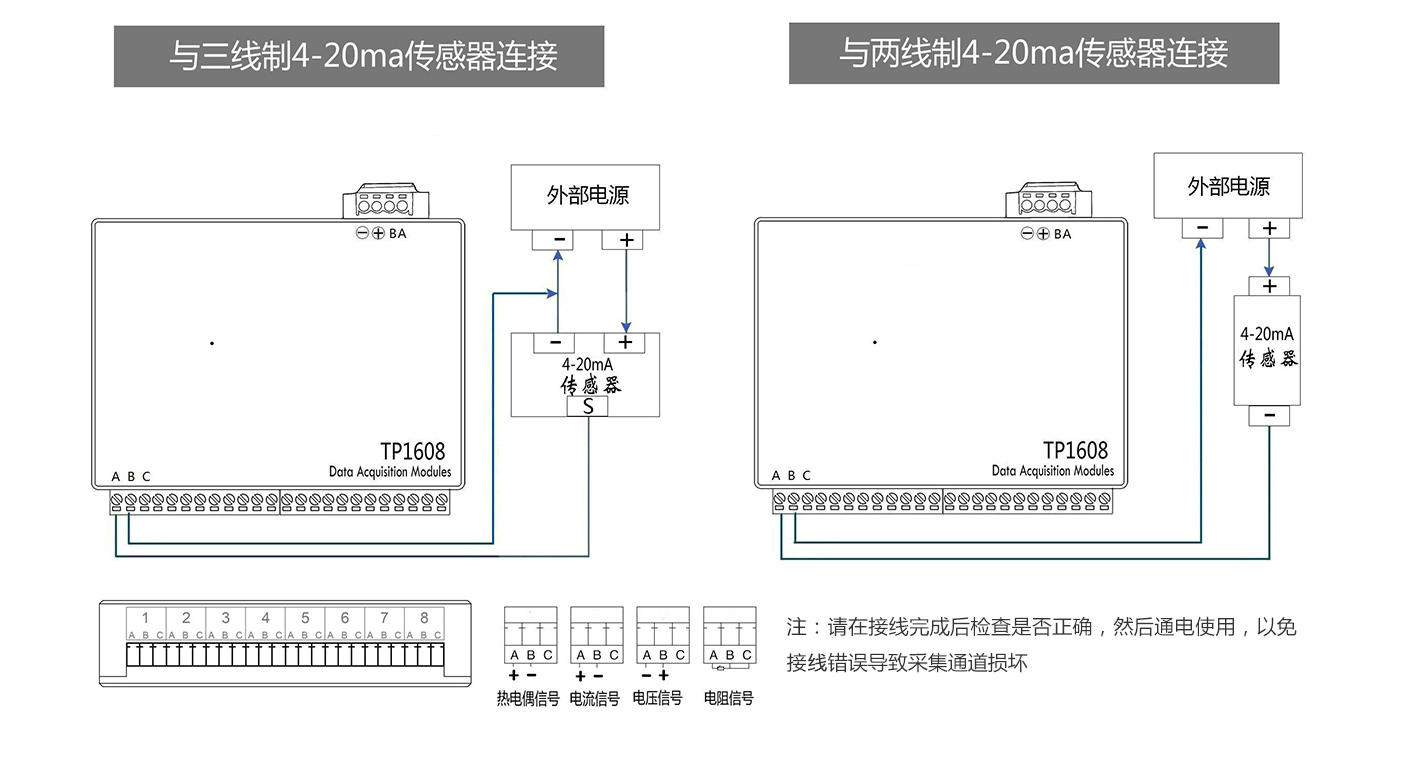 Certification certificate